Slow-Cooked Southern Greens
Header Image: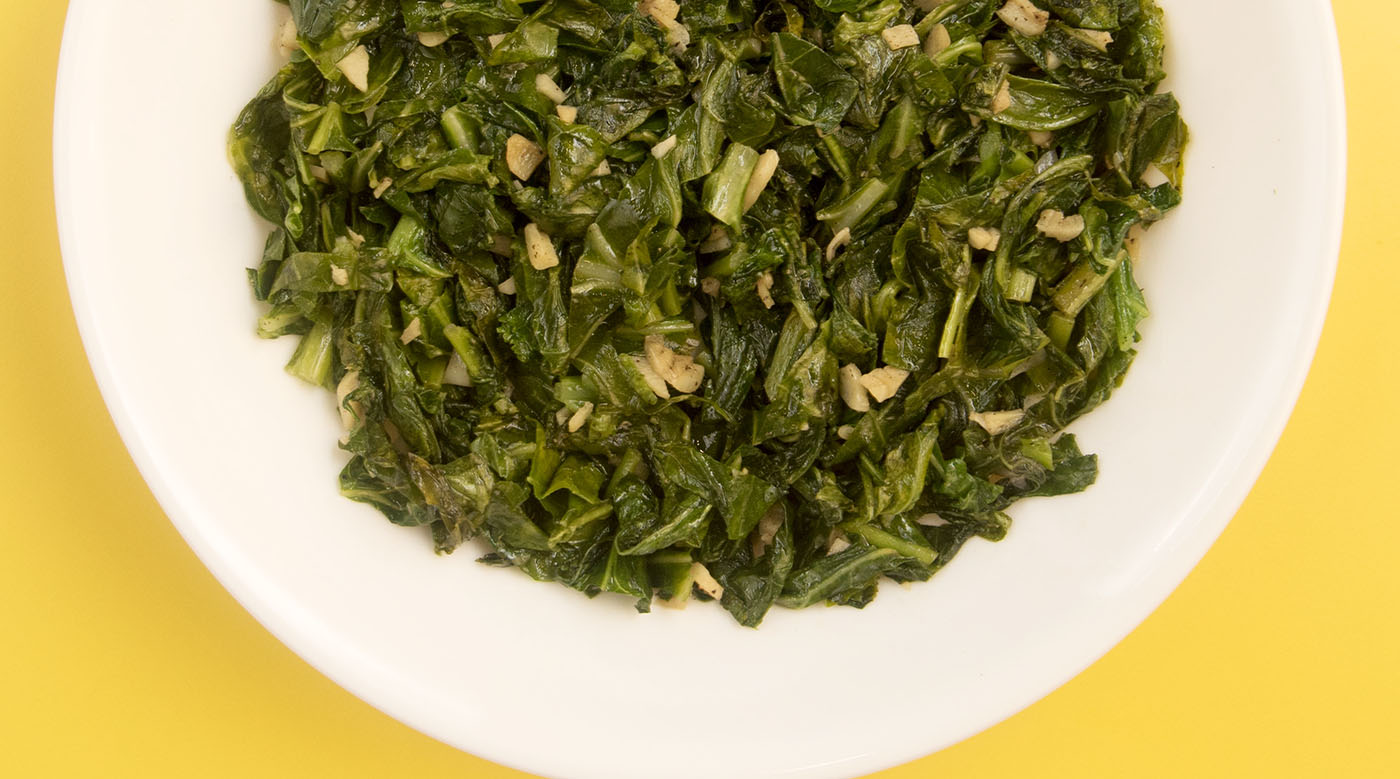 Ingredients
---
1 tablespoon oil
1 small white onion, cut into small pieces
1 teaspoon black pepper
1 smoked turkey wing
1 bunch of greens (turnip, collard, or mustard)
1 32-ounce container of low-sodium chicken broth
Directions
---
Wash your hands well with soap and hot water.
Put the greens in a large bowl and run water over them to wash away any dirt or grit. If greens are still dirty, repeat this step. Tear or cut off the stems. Cut the leaves into strips about 2 inches wide.
Heat the oil in a large pot over medium-high heat or in a slow-cooker set on high.
Add the onion to the pot. Cook the onion until it looks clear and is starting to brown, about 5 minutes.
Add the black pepper and the smoked turkey wing to the pot. Stir to coat the onion with black pepper.
Add the greens in 3 or 4 handfuls. After each handful, stir to coat the greens with onion, pepper, and oil.
After all the greens are added to the pot, add the chicken broth.
Put a lid on the pot. Cook on low until the greens are tender, about 2 to 3 hours.
Add shredded meat from the turkey wing (optional).
Serve the greens while they are hot.
Refrigerate leftovers within 2 hours.