Shepherd's Pie
Header Image: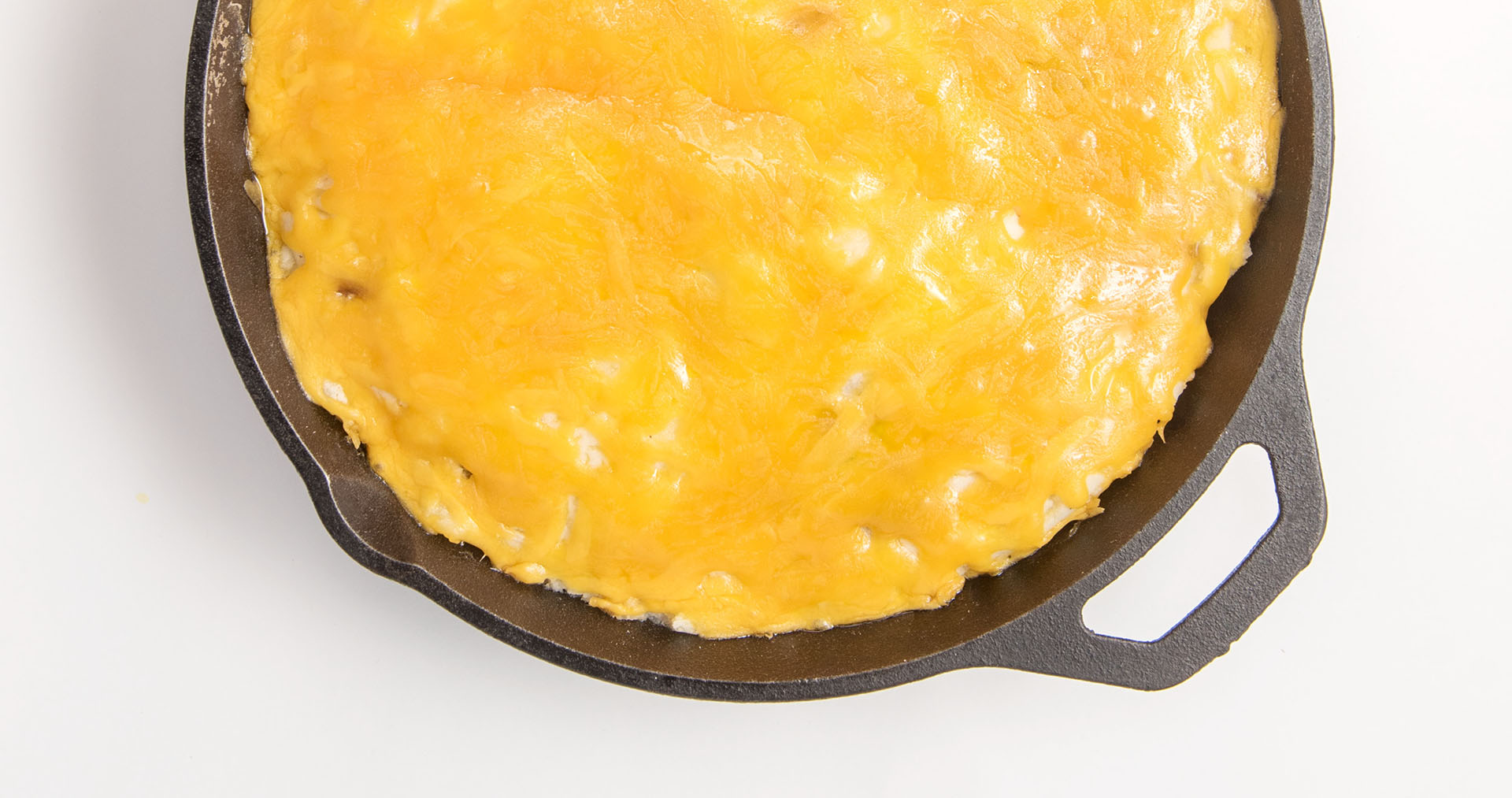 Ingredients
---
1 pound lean ground beef
1 small onion, chopped
1 10 ¾-ounce can of low-sodium cream of mushroom soup
1 14- to 16-ounce can green beans
1 Tablespoon Worcestershire sauce
1 Tablespoon garlic powder
1 teaspoon black pepper
2 cups mashed potatoes (about 8 servings)
1 cup grated low-fat cheddar cheese
Directions
---
Preheat the oven to 350°F. 
Wash your hands well with soap and hot water.
Turn the eye of the stove to medium heat. Preheat the skillet.
Add the ground beef to the skillet. Stir the beef as it cooks to break it into crumbles. This will take about 5 minutes.
Drain off any fat.
When the ground beef is cooked, add the chopped onion to the skillet. Stir and cook until the onion is clear and starting to turn brown.
Add the mushroom soup, green beans, Worcestershire sauce, garlic powder, and black pepper to the skillet. Stir to mix all the ingredients together. 
Pour the beef mixture into a large baking dish or cast iron skillet. Spread it evenly in the bottom of the pan.
If using instant mashed potatoes, follow directions on box to make 2 cups.
Spread the mashed potatoes on top of the beef mixture. Make an even layer.
Sprinkle the cheese over the top of the potatoes.
Put the pan in the oven. Bake for 30 minutes. The potatoes will be starting to brown, and the beef mixture will be bubbling.
Refrigerate any leftovers within 2 hours.