Fruit Kabobs with Yogurt Dip
Header Image: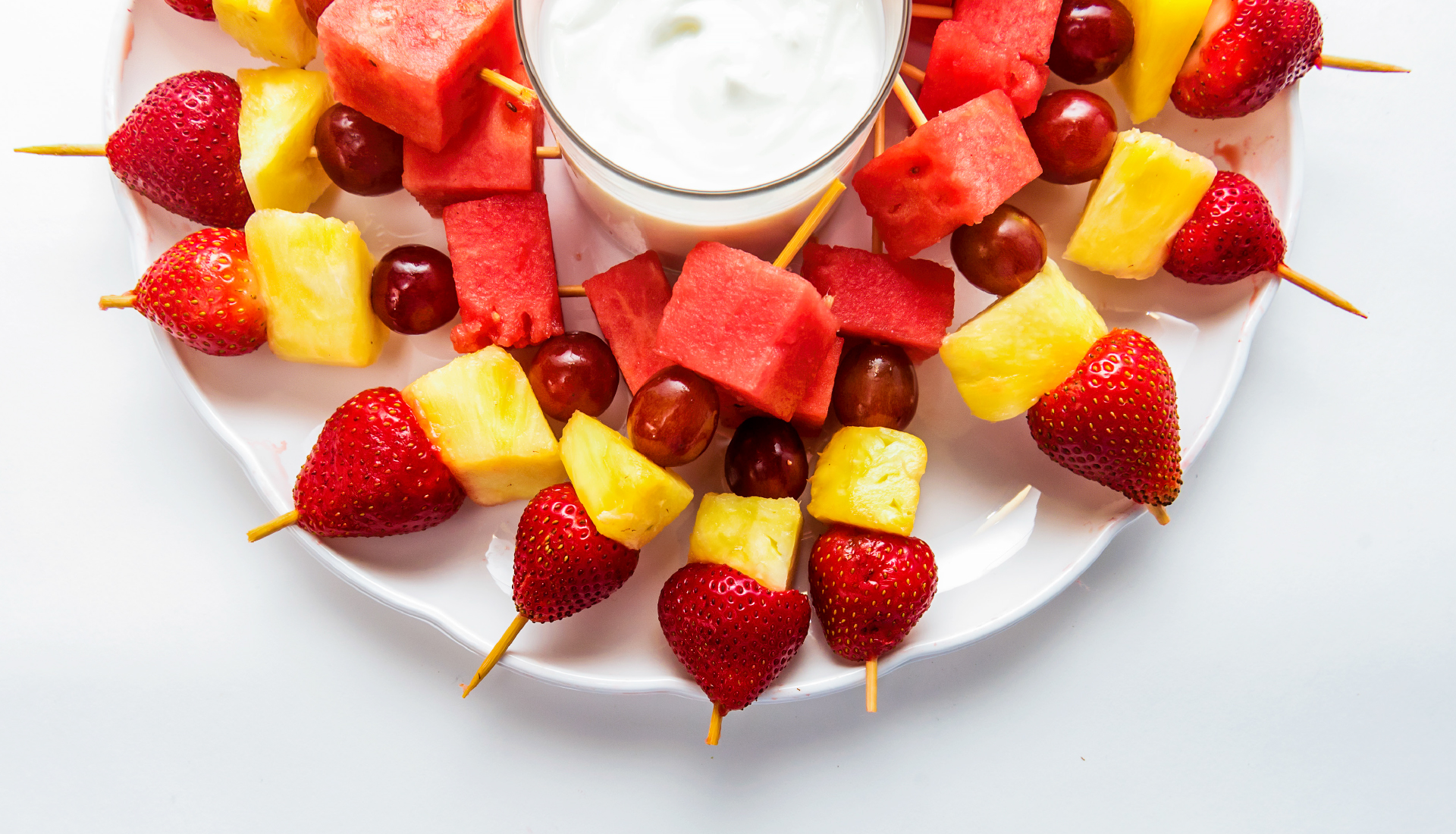 INGREDIENTS
---
½ small watermelon, cut into chunks
½ pineapple, cut into chunks, or one 8-ounce can of pineapple chunks in 100% juice
½ cup red seedless grapes, washed
1 cup strawberries, with the green stems and caps removed
16 wooden skewers, 6 inches long
1 cup low-fat vanilla yogurt
DIRECTIONS
---
Wash your hands well with soap and hot water.
Wash all fruit with cool water. Drain in colander.
Remove the green stems and caps from the strawberries.
Carefully slide a skewer through the center of 4 or 5 pieces of fruit.
Repeat with the other skewers to make 16 kabobs.
Serve the kabobs with the yogurt for dipping.
Refrigerate leftovers within 2 hours.