Roasted Zucchini or Yellow Squash
Header Image: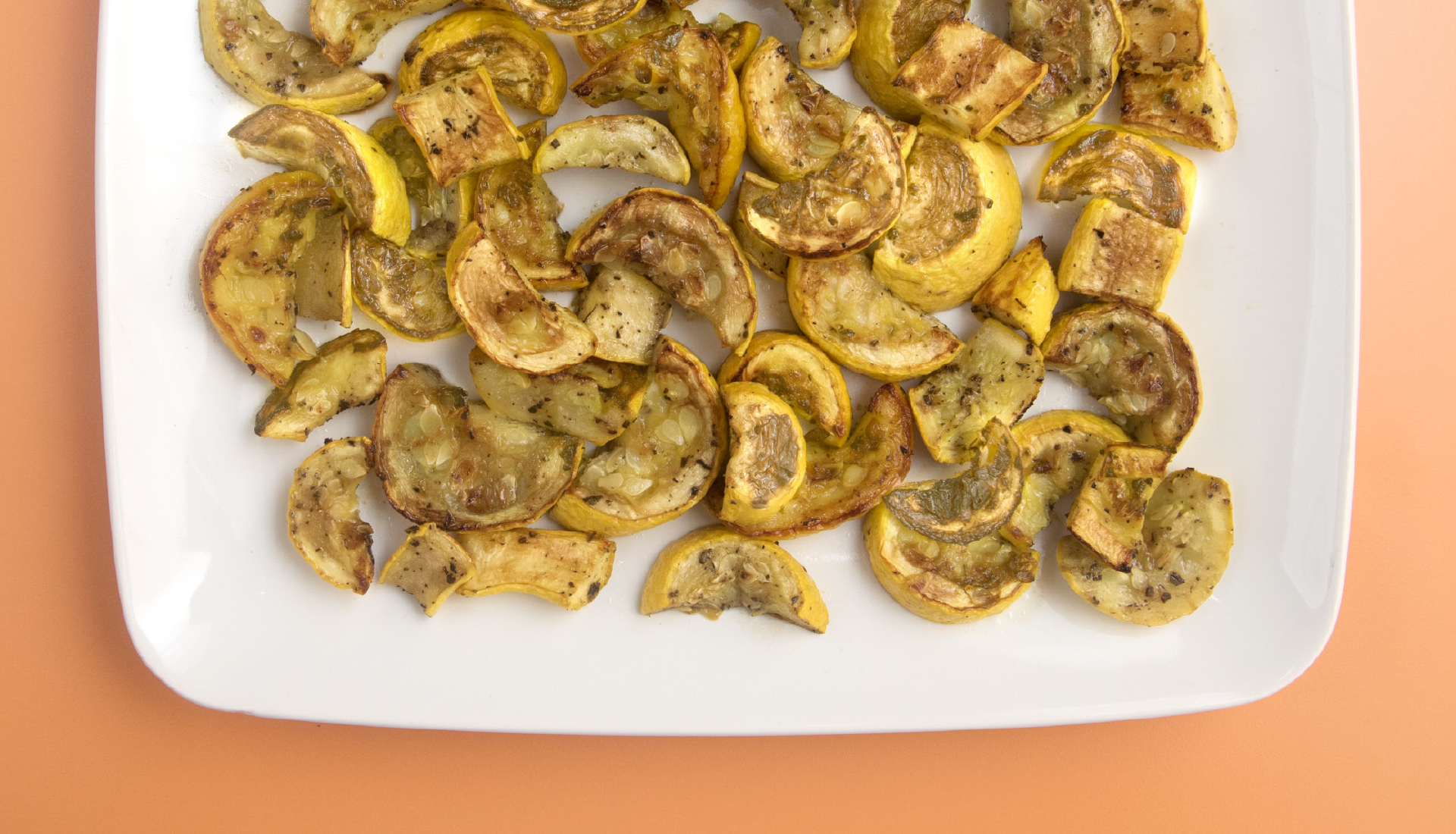 Ingredients
---
1 ¼ pounds zucchini or yellow squash 
2 teaspoons oil 
¼ teaspoon garlic powder 
¼ teaspoon dried oregano 
⅛ teaspoon salt 
⅛ teaspoon black pepper 
Directions
Preheat the oven to 400°F. 
Wash your hands well with soap and hot water. 
Line a large pan or cookie sheet with aluminum foil. Set it aside. 
Wash the squash. Trim ends and cut in half lengthwise. Then cut each piece into half moon pieces about ½ inch thick. 
Put the zucchini or squash pieces into a large plastic storage bag. 
Add the oil, garlic powder, oregano, salt, and pepper. 
Shake the bag until the pieces are coated with oil and spices. 
Place the pieces in a single layer onto the pan lined with foil. Spread them out into an even layer. 
Put the pan in the oven. Bake for about 20 minutes. When the squash pieces are light brown and tender, but still a little crisp, they are done. 
Refrigerate leftovers within 2 hours.
---